Kaamcube Blog
Ai Power The Forward March Of Digital Transformation
AI Is A Core Transformative Way By Which We Are Rethinking How We Are Doing Everything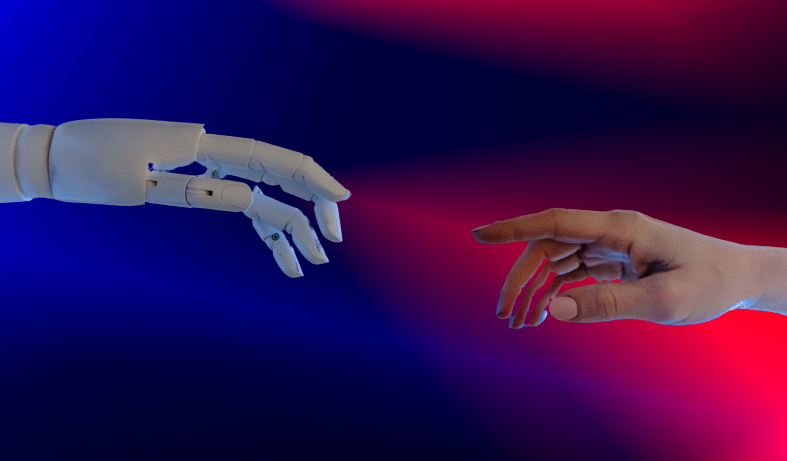 unleashing the power of artificial intelligence to reach the next frontier of digital transformation.
The promise and impact of AI in driving digital transformation is already well established with a wide array of use cases around us - e.g., personalized offer recommendations to customers, image processing and facial recognition technologies, fraud detection. However, we have just scratched the surface. We have been dabbling with this power so far, leveraging AI as an add-on to business processes and not really redesigning it into AI-enabled processes.
No doubt there have been hurdles in achieving Al's potential because of data and infrastructure limitations. With an exponential burst in digital data availability and the rapid rise of highly elastic cloud computing infrastructure, AI is set to fuel digital transformation journeys to the next frontier.
How Can AI Power Digital Transformation To The Next Level?
Over the last few years, Al capabilities have really come of age; AI has matured from an experimental topic to a mainstream technology delivering significant value. As confidence in Al-enabled digital processes grows, enterprises need to push the boundaries of AI application to bring it to the complex core of their business processes.
Hyper-personalization across all interactions In today's environment of digital hyperactivity, customers are spoilt for choice in products, services and content. While this sounds like true nirvana, there is a major flipside to it too. Given too many choices and decisions to be made, customers often make poor choices and end up being less satisfied than they perhaps were with fewer choices. And sometimes, being overwhelmed, they switch off completely when they have to make a choice.

Automation really becomes intelligent While the focus of the first wave of digital transformation has been on customer engagement, the real value of digitally transforming the enterprise's underlying business processes such as customer service, supply chain, business operations is yet to be realized. Significant progress has been made in leveraging technologies like robotic process automation to bring some degree of automation to mundane, standard and monolithic processes. However, these technologies have been largely insufficient, given the complex processes that require decision-making intelligence.

Opening new Al frontiers - Al not just as digital technology but also for digital technology Digital transformation really converting every business into a technology business. With new technology-centred products, services and business models growing, so is investment in digital technology to support them across all layers-infrastructure, data, applications and security. Technology has become the core of investment, operations focus and business value realization. The opportunity costs of disruption or downtime of IT infrastructure, erratic behaviour of applications, poor data quality or even data theft are way too high to be taken lightly.
Ai - Enabled Digital Transformation: Execution Imperatives

artificial intelligence technologies are going to fuel the next wave of digital transformation. The ability of enterprise to leverage AI as a core capability will differentiate the digital leaders from the laggards in their attainment of competitive advantage in the digital era. As enterprises progress further on this AI-enabled digital transformation journey, there are a few key imperatives to keep in mind:
Leveraging artificial intelligence across the business stack Enterprises must think about leveraging AI capabilities across the business stack - customer experience, business operations as well as the technology ecosystem. As they reimagine digitally driven business processes, enterprises need to systematically curate opportunities across the business stack where AI can make a fundamental impact. The key lies in redesigning Al-enabled digital process maps, enabling better, real-time and autonomous decision making, driven by insightful recommendations and automation. Prioritizing such opportunities and implementing them iteratively will propel enterprises to achieve the next level of digital transformation success.

Embracing 'Al as architecture' and not 'AI as a feature' Artificial intelligence capabilities are no more to be thought of as augmentation to the existing technology stack, but rather, every component of the digital technology stack needs to be designed with the fundamental principle of Al-enabled real-time decision making. This requires rethinking the technology and data strategy. The underlying technology and data architecture need to get aligned to the requirements of Al-enabled processes. For instance, Al algorithms need access to a wide array of diverse digital data points (multiple formats, sources, high speed, large volume), to uncover hidden patterns and to make the right decisions. The underlying data technology architecture needs to have the capability to handle such a complex data ecosystem and process it real-time to power AI algorithms. Similarly, the underlying compute capacity of the digital tech infrastructure should be able to respond in real-time to the demands of processing this data for the Al algorithms to work.

Rethinking the talent model in the AI-enabled world As I have said earlier in this chapter, enterprises need to harness the complementarity of human and artificial intelligence. The manifestation of this complementarity is in the form of a talent model which will be relevant in the AI-enabled world. It requires skilling and training of employees to prepare and enable them to co-exist and grow with machines. The ability to work with or use AI is not just limited to highly skilled technology groups, it needs to become pervasive across all skill groups and levels in the enterprise. A customer service representative who can leverage Al-driven intelligence systems and its recommendations to resolve customer issues rapidly and to the customer's delight can make a far more significant impact in terms of business success. As the wave of digital transformation progresses, the ability of a company's employees to enhance their impact, by not just designing AI systems but also by using them, will be one of the most critical assets for a sucessful digital business.
Artificial intelligence as a technology is reaching a tipping point where it is now ready to power digital transformation to the next level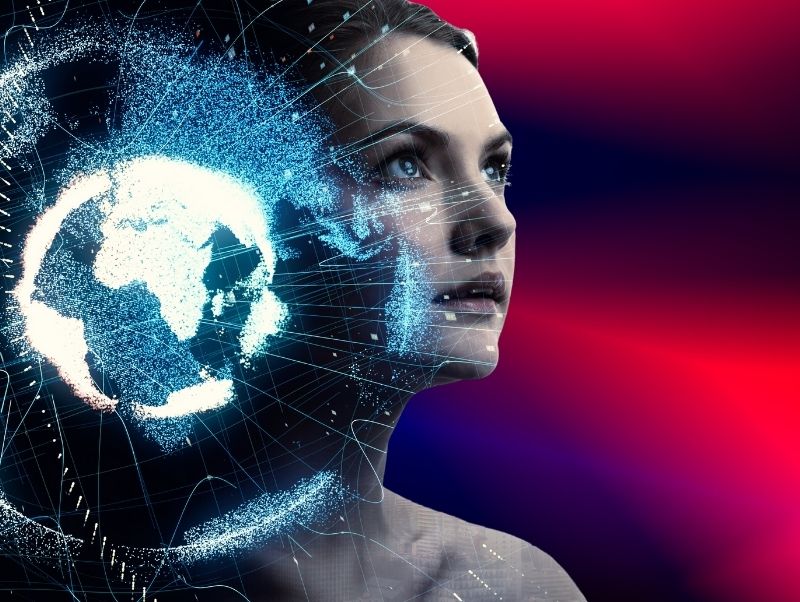 Ai In Business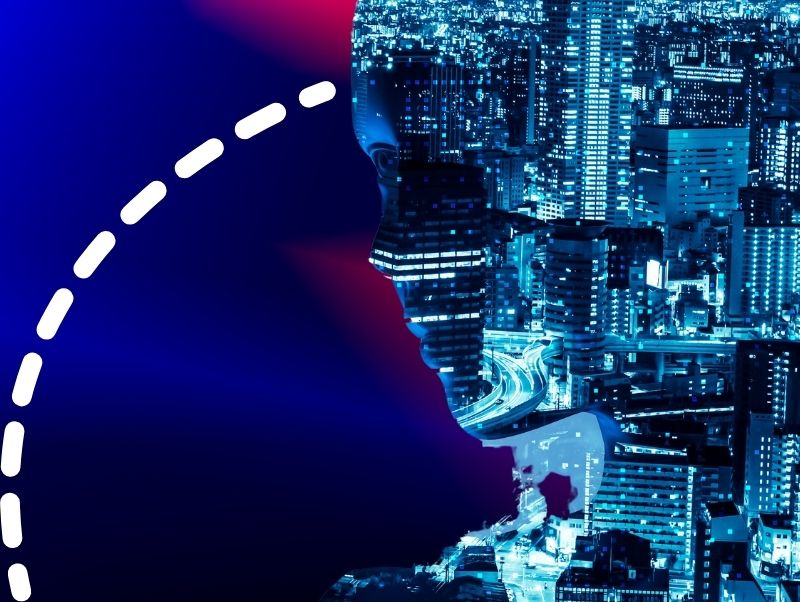 AI In Tech
---
Leave a Comment
Your email address will not be published. Required fields are marked *